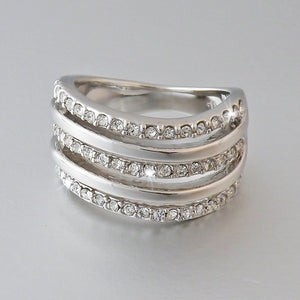 Stunning 18k Gold Plated Ring. It is nicely detailed with white Sparkling Swarovski Crystals.

It is one of a kind beautiful ring!!

Please Note: Our Swarovski Crystals are genuine, however it is not a product by Swarovski company. It does not come in Swarovski packing and no swan hallmark.

It comes in a gift box.

Free Shipping Worldwide!