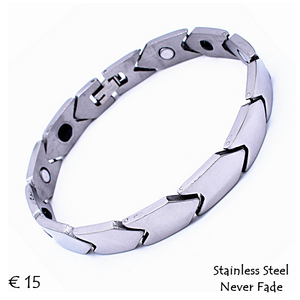 By wearing this bracelet it will assist you in the relief of muscle pain, leg knee foot pain, back and shoulder stiffness, back aches, joint pains,chronic pains, poor circulation, headaches and most muscle aches, including arthritis pains.

Stainless Steel is hypoallergenic metal so this is good for sensitive skin.

Length of Bracelet: 20cm

Width of Bracelet : 1cm

It comes in a gift pouch.